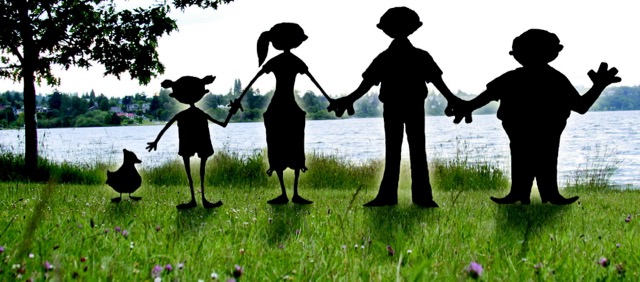 ELA's The Ducks & Us Songbook Movie has recently been "discovered" by the Academy of Motion Picture Arts & Sciences Film Archive, thanks to Deluxe Labs, a facility in Los Angeles that generously contributed the digital to 35 mm conversion and prints for our film's cinema tour throughout Washington, in Vancouver, British Columbia and San Francisco, California.
In June 2016, The Academy's Film Archive offered ELA the opportunity for The Ducks & Us Songbook Movie to have a place in the Academy's Film Archive catalogue under "Emotion Literacy Advocates Collection" and—upon the Academy's approval and ELA's consent—our film will be made available to libraries, festivals, film studios, production companies, non-profits and individuals, as well for their own on-site research center and exhibition programs.
The Academy's Pickford Center for Motion Picture Study is home to one of the most diverse and extensive motion picture collections in the world, both related and non-related to the Academy Awards.
P.S. We are delighted to know The Ducks & Us Songbook Movie has more circulation and caring attendance in store.
[top photo: landscape by Bill Zama;
movie character illustrations by Nikki Nopens;
image design by Daniel Sackett]